Introduction
Check out the videos below to take a closer look at the beauty and power of the SF3015HM fiber laser cutting machine:
For more videos about high power metal sheet and pipe laser cutting machine, just click:
Cutting material and thickness
Looks simple, full closed, with double table, but it's much more than that:
1) It is real full closed, with up and down door;
2) It is plate welding bed, with high temperature heat treatment, no deformation for 20 years;
3) It is graphite anti-burning body, in that it can match higher power over 3000W;
4) It has more dust and smoke exhaust partition, so that there will be almost no smoke when cutting;
5) It is pneumatic chuck clamping, which can save much of your time;
6) It can be with more options, please contact us for providing you the best solution.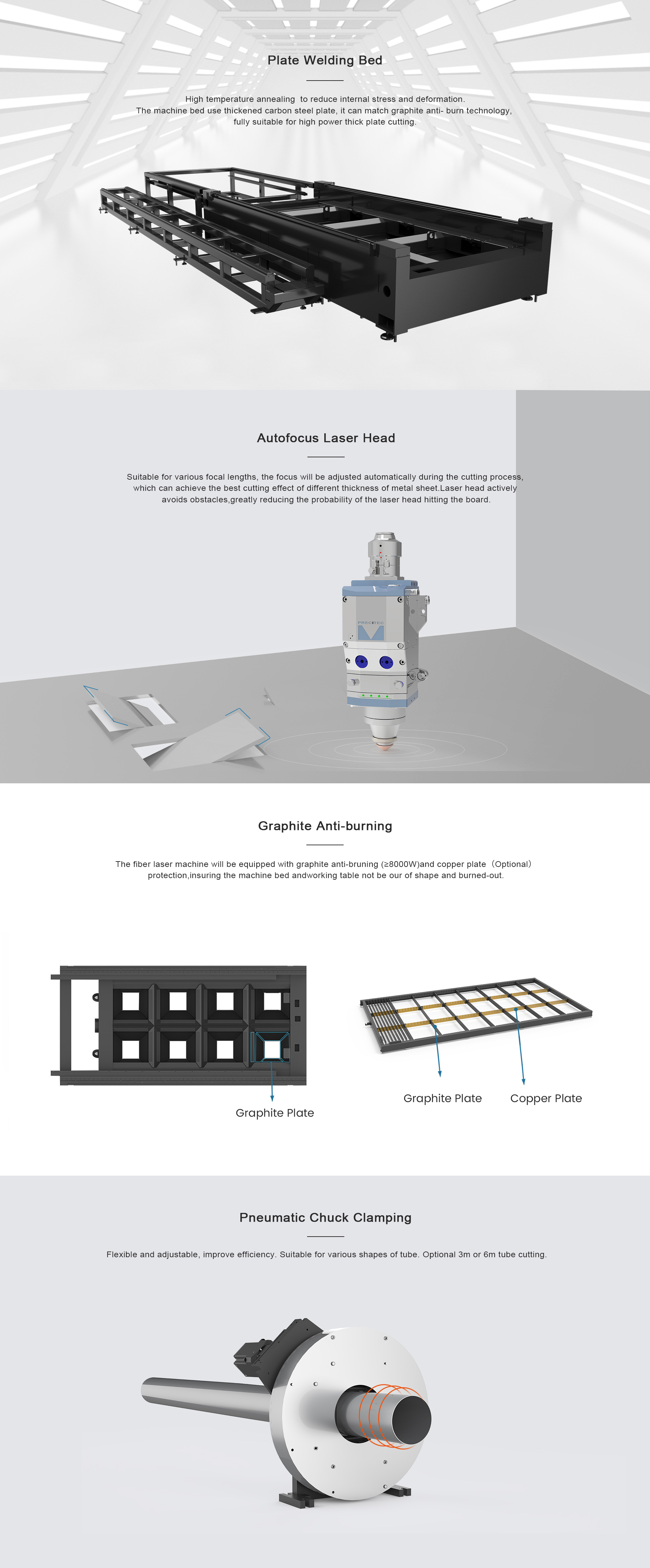 For more details, welcome to contact us! CLICK HERE!
LOCAL SERVICE
Our North American Tech/Demo Center is located in the Los Angeles Industrial Region, conveniently near the Port of LA.
1) Equipped with showroom, sales manager, engineers and machine.
2) Price, stateside Tech-Support, Components, Capabilities, and Warranty that is likewise protected under USA Trade Law, as most of our competitors do not have USA Legal or Tech presence as we do.
PRE SALE SERVICE
1) Provide corresponding guidance and equipment information according to customer's development needs;
2) Solve problems based on the feasibility and development requirements of local market;
3) Provide large-scale optical fiber equipment exhibition hall for customers to confirm the strength of our company.
AFTER-SALE SERVICE
1) The seller provides one-time free installation and training service at buyer's factory, as well as the airplane tickets and salary for engineers. The buyer should provide accommodation and food to engineers.
2) The seller provides technical guide's e-mail, telephone, Wechat, Whatsapp and so on.
3) The seller shall pay for the travel expense if local service needed within warranty time.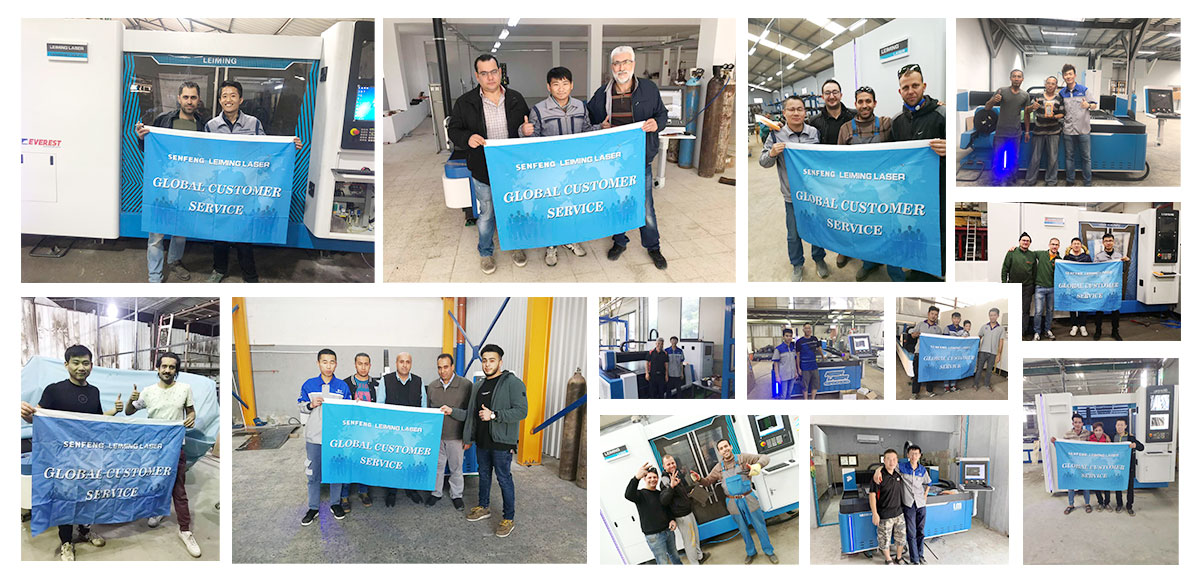 OUR FACTORY
SENFENG LEIMING LASER is a professional sheet metal fiber laser cutter manufacturer engaged in the research, development, production, sale and service of fiber laser cutting machine, fiber laser cleaning machine, laser marking machine, laser welding machine and 3D robot. Our laser cutting machine has successfully passed CE from TUV, FDA, ISO9001-2015 certification. SENFENG LEIMING LASER has 4 standardized laser equipment manufacturing bases with a total area of over 120,000 square meters. We have established many branches in Germany, the United States, India, and Pakistan, providing local service for customers.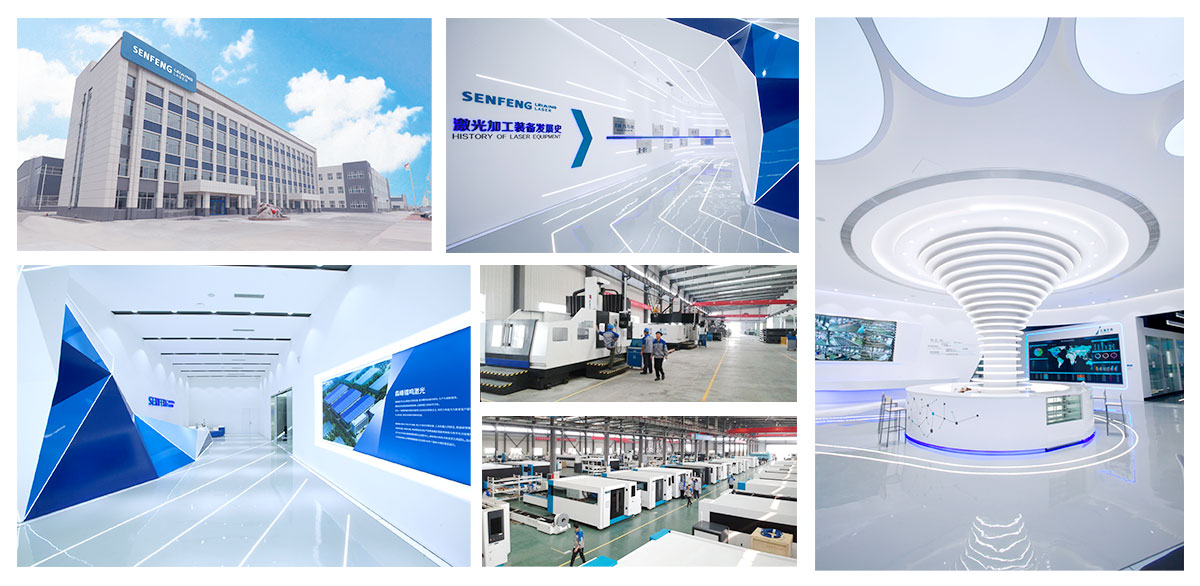 Wanna get more information about Fully Enclosed Metal Tube And Plate Fiber Laser Cutting Machine?