Introduction
Do you want to not just cut metal sheets but also metal pipes (circle/squared) into perfection? Check out the SF3015M! This babe can go up to 3 kW (3,000watts) in power. This laser machine comes in four different models because it can have 4 different sizes in the working area (also called the working table) for the metal sheet cutter. For more information about the different working tables we have for this machine, please contact us!
Take a closer look at the SF3015M laser cutting machine with the following 2 videos. Check out how cool these guys make the SF3015M laser cutter:
My lady right here goes into a little more detail explaining how the 3015M laser metal sheet and tube cutter works:
Technical Parameters
| | |
| --- | --- |
| Model |  SF3015M |
| Working area | SF2513M/SF3015M/SF4015M/SF6015M |
| Power |  1000W / 1500W / 2000W  |
| Power Source | 280v 60hz, 380v 60hz |
| X axis stoke | 2500mm/3000mm/4000mm/6000mm |
| /Y axis stoke | 1000mm/1500mm |
| Maximum Velocity of Movement | 80m/min |
| X/Y position accuracy | ±0.05mm |
Cutting material and thickness
| | | | | |
| --- | --- | --- | --- | --- |
| Material | 1000w | 1500w | 2000w | 3000w |
| Carbon steel(mm) | 0.4-12 | 0.4-16 | 0.4-18 | 0.4-20 |
| Stainless steel(mm) | 0.4-5 | 0.4-6 | 0.4-8 | 0.4-12 |
| Brass (mm) | 0.4-3 | 0.4-5 | 0.4-6 | 0.4-8 |
| Aluminum (mm) | 0.4-3 | 0.4-6 | 0.4-8 | 0.4-10 |
Configuration parameter
● Continuous Wave fiber laser, 1.07 um wavelength
● Beam Quality: <0.373 mrad
● RayCus Laser Generator RFL-C100, RFL-C1500, RFL-C2200
● Laser Head: RayTools or WSX (Autofocus Adjustment for 1500W and above)
● Control System: CypCut BCS 100
● Cooling System: TeYu CWFL-1000, CWFL-1500, CWFL-2000 or Comparable
● Driving System: XYZ Servo Motors: Schneider or Delta Y 2x1500W, X 1x1000W, Z 1x400W
● High Quality Rack and Pinion Guide Rails
● Positioning accuracy: <= 0.02 mm/m
● Max. no load speed: 3200 inch/min
Product Features
Dedicated USA technical support from qualified technicians and engineers.
1) Plate and tube cutting machine, one machine for two purposes, can cut both steel sheet and pipe, muti-function to meet customer needs, and strong practicality. The whole tube and sheet laser cutting machine are stable and reliable, with good dynamic performance and strong loading capacity. It is a high-tech product integrating laser cutting, precision machinery and CNC technology. It has the characteristics of high speed, high precision, high efficiency, and high-cost performance;
2) It can cut round tubes, square tubes and rectangular tubes quickly. Standard tube cutting area will be:
Round pipe 200mm≥Pipe Diameter≥20mm 
Square pipe 140mm*140mm ≥ Pipe Dimension ≥ 20*20mm;
3) Cutting length: 3 meters or 6 meters;
4) Could choose pneumatic or manual chuck. The pneumatic chuck is automatically clamped, with low failure rate and higher processing accuracy. There is a special clamping button to clamp directly, saving more time. Compared with some electric clamps on the market, the accuracy of pneumatic clamp is higher and the clamp does not deform with the long-term operation;
5) Plate cutting: adopt gantry structure, welding bed, die-casting integrated beam, double drive with gear racks, stable structure and good rigidity;
6) With precision guide rail and racks as transmission elements, it has high precision and fast speed, max running speed (no load) 80m / min, positioning accuracy ± 0.05mm/m , repeat positioning accuracy ± 0.03mm;
7) With the control system of Cypcut and Cyptube, it has powerful functions and can meet the processing of various plates and pipes. Its' AC servo motor has small inertia and good dynamic performance;
8) The servo motor is transmitted to the transmission shaft through the reducer, which effectively guarantees the reliability of the transmission accuracy;
9) Tube cutting: the tube is fixed by double chucks, the chuck rotates through the servo motor, front and back movement is achieved through the driving mode of the servo motor gear rack. The clamping structure is stable and the positioning accuracy is high;
10) The cutting waste falls into the waste truck from the funnel, which is convenient for the operator to clean up regularly;
11) The x-axis, Y-axis rack and guide rails are protected by a dust cover to avoid dust pollution, extend machine service life. Dust cover is light in weight and reliable in operation; the x-axis and y-axis racks and guide rails are equipped with auto lubrication device, which can provide lubricating oil regularly;
12) The z-axis device controls motor to drive cutting head to move up and down through capacitive sensor, so that the distance between laser focal length (nozzle) and cutting plate remains unchanged during cutting, cutting quality is guaranteed;
13) With SENFENG auto-focusing cutting head, the position of focus can be adjusted up and down according to the material and thickness of the cutting plate to ensure cutting quality;
14) Both ends of the stroke are controlled by a soft limit switch, limit switch, and elastic buffer, which effectively ensures the safety of machine movement;
15) Need small space;
16) Economic and practical;
17) Most customers in the furniture industry and food machinery industry will choose this model.
Industry Application
SF3015M is widely used in kitchen appliance, electrical equipment, lighting hardware fittings,elevator manufacturing, auto parts and other industries. 
Application Materials
SF3015M steel sheet and pipe laser cutting machine is specially for cutting carbon steel plates/pipes, stainless steel/pipes, galvanized steel plates and pipes, electrolytic zinc-coated steel/pipes, aluminum sheet/pipes, brass/pipes and other thin metal materials.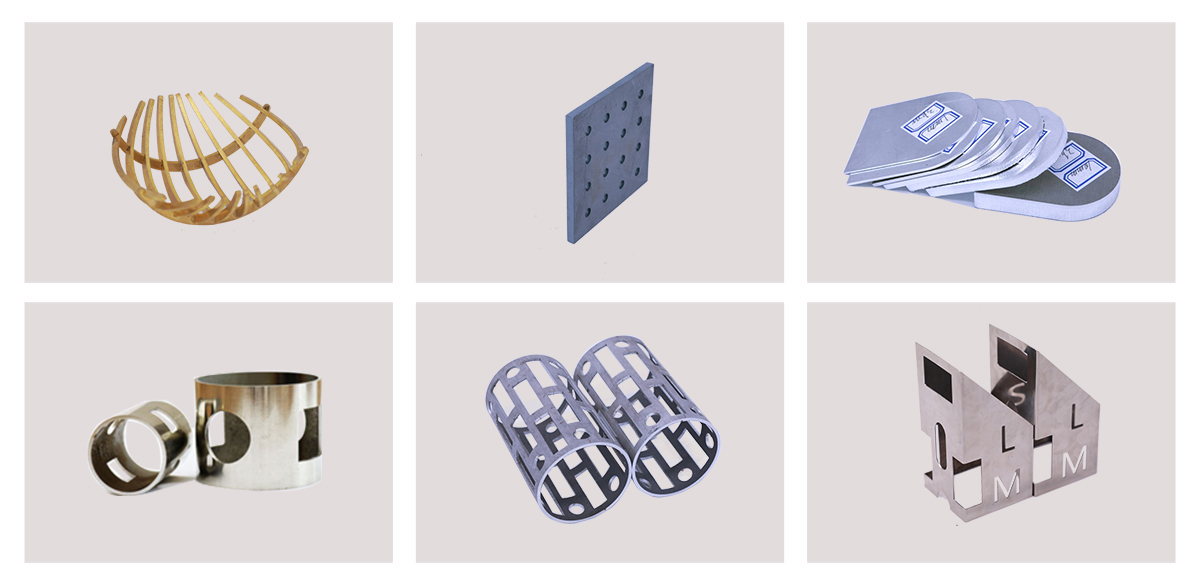 For more details, welcome to contact us! CLICK HERE!
LOCAL SERVICE
Our North American Tech/Demo Center is located in the Los Angeles Industrial Region, conveniently near the Port of LA.
1) Equipped with showroom, sales manager, engineers and machine.
2) Price, stateside Tech-Support, Components, Capabilities, and Warranty that is likewise protected under USA Trade Law, as most of our competitors do not have USA Legal or Tech presence as we do.
PRE SALE SERVICE
1) Provide corresponding guidance and equipment information according to customer's development needs;
2) Solve problems based on the feasibility and development requirements of local market;
3) Provide large-scale optical fiber equipment exhibition hall for customers to confirm the strength of our company.
AFTER-SALE SERVICE
1) The seller provides one-time free installation and training service at buyer's factory, as well as the airplane tickets and salary for engineers. The buyer should provide accommodation and food to engineers.
2) The seller provides technical guide's e-mail, telephone, Wechat, Whatsapp and so on.
3) The seller shall pay for the travel expense if local service needed within warranty time.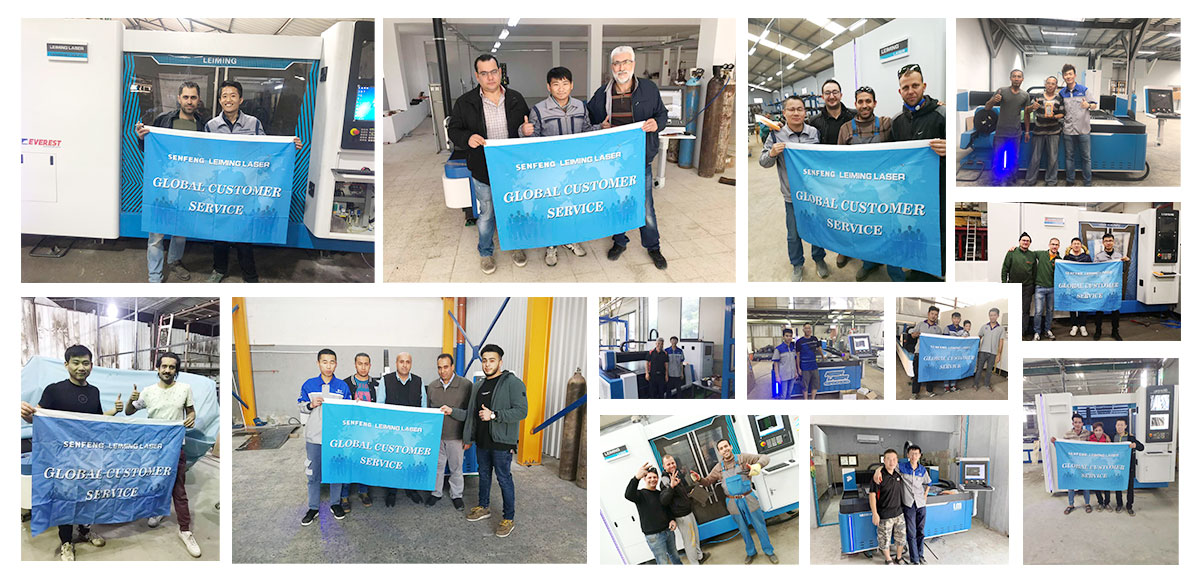 OUR FACTORY
SENFENG LEIMING LASER is a professional sheet metal fiber laser cutter manufacturer engaged in the research, development, production, sale and service of fiber laser cutting machine, fiber laser cleaning machine, laser marking machine, laser welding machine and 3D robot. Our laser cutting machine has successfully passed CE from TUV, FDA, ISO9001-2015 certification. SENFENG LEIMING LASER has 4 standardized laser equipment manufacturing bases with a total area of over 120,000 square meters. We have established many branches in Germany, the United States, India, and Pakistan, providing local service for customers.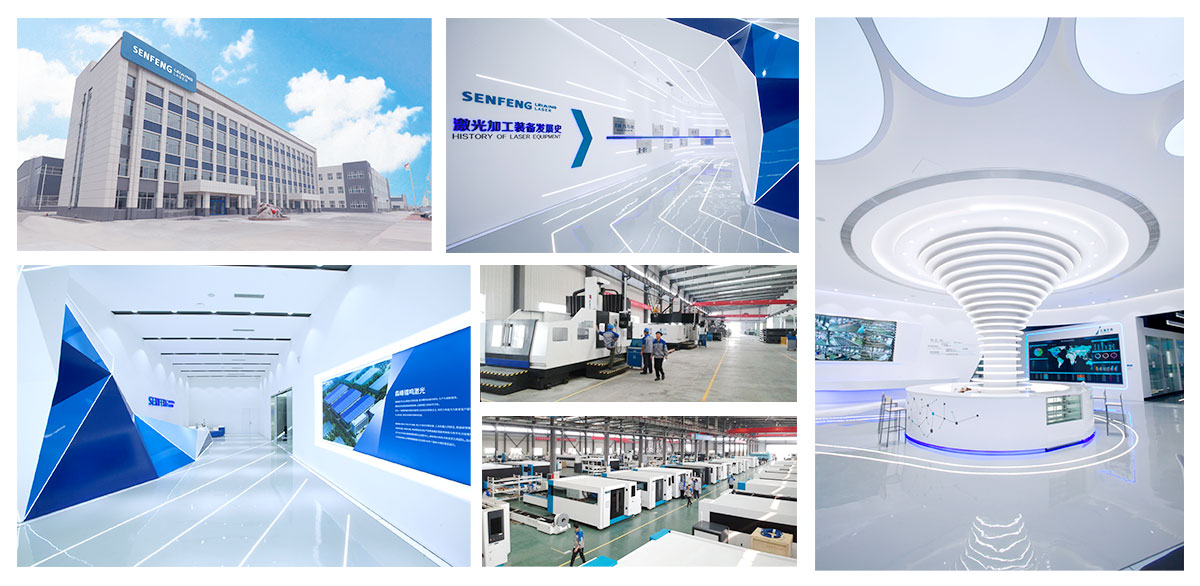 Wanna get more information about Open Type Metal Sheet and Tube Fiber Laser Cutting Machine?